| | |
| --- | --- |
| Subscribe to TimerTrac.com | |
Subscribers can research hundreds of timing signals monitored and tracked daily by TimerTrac.com*. Signals verified by TimerTrac.com are received in real-time* or verified through group trading at Rydex or ProFunds*.
TimerTrac.com tracks timing signals -- not fixed account equity. This means that you can "apply" the various timing strategies to different market indexes such as the Dow or the S&P500 to see how each timing signal would have worked. Knowing which asset class a timing strategy works best with helps in making better investment decisions.
As a subscriber you will be able to:
Research performance and information on 537 timing signals, with more to come.
Find real-time market timing signals that meet your timing needs.
Compare one timing signal to others.
Personally contact market timers directly.
Rank timing signals over your choice of time periods -- 6 months, 1 year, or any custom time period you choose.
Apply a timing signal to many indexes and see which one gives the best return.
Apply a timing signal to the Rydex or ProFunds family of funds to determine which funds and signals work best together.
and MORE...
One of the primary research tools that TimerTrac.com provides is graphing comparative performance of market timers and asset allocators. You may have seen the TimerTracked Medallion© on a market timer's web site that allows you to verify the performance of one or two timing signals. To see an example, click the image below: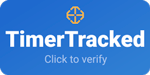 As a subscriber, you have access to all of the active signals that we track!
You'll also be able to view information about the market timers and asset allocators, along with descriptions of their signals. See how many times a year the signal trades. View the developer's explanation of the method the signal uses, and well as their philosophy about timing and asset allocation. Find their e-mail address and phone number to contact them personally. Confused about what market timing investment strategies really are? Review "What is Market Timing."
View the exact dates and times of all the movement for a signal*.
Select a group of signals to compare, and find the best!
Subscriptions are billed either quarterly or annually. You pay for the time in advance. Subscription fees are non-refundable. There are no free trials. You are rebilled automatically until you cancel. You can cancel at any time, and will have access through the period for which you've paid (after which time your subscription will not be rebilled). The prices are as follows:
Quarterly Trial (rebilled automatically every 3 months): $74.95 (about $24.98 per month)
Annually (rebilled automatically every 12 months): $179.95 (about $14.99 per month)
TimerTrac.com was created by a veteran investment advisor to obtain data to make his own optimal decisions for client accounts. Financial Advisors currently use TimerTrac.com to assist in making their market timing decisions. Here is what some of them say:
"This is the first site ever created for tracking many timers. In my 20 years in the financial business this is the best thing that's happened to market timing that I've ever seen!"
CP (Financial Advisor)
"TimerTrac.com is the Morningstar of market timing. As this thing grows it's going to change the way investors look at the timing strategy."
SP (Financial Advisor assistant)
"Where were you 10 years ago? I just wish I could have had access to this long ago. I no longer have to do weeks of research to figure out which market timer to use for my clients."
PW (Financial Advisor)
"This is the beginning of a 'sea change' in the timing industry."
GT (Financial Advisor)
* Each Market Timer is allowed to set a "delay" for having his most recent trade shown so as not to compromise his current position. Although Timers may "delay" us showing the trade to the public, they still must deliver the trade to us in real-time.